Peter Zwaanenburg, restaurator uurwerken, Dordrecht
Restoration of clocks and barometers, also antiquarian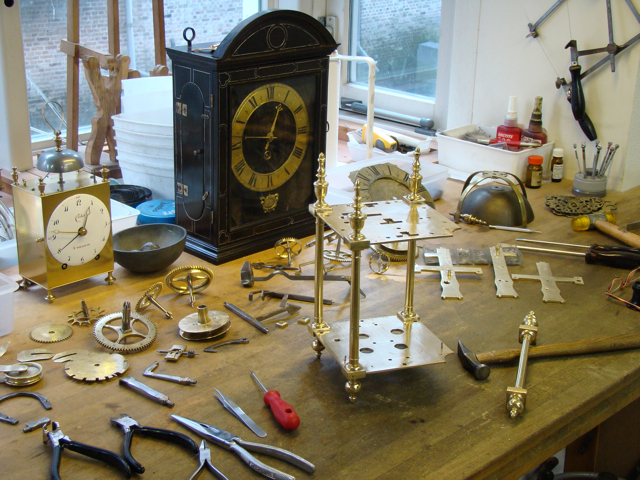 Peter Zwaanenburg graduated in 1983 as a watchmaker and goldsmith at the Vocational School in Schoonhoven. Since then he has been working as a clockwork restorer. Based on years of experience and experience at a renowned restoration workshop, he was able to start his own clockmaker and trader in 1993 as an independent watchmaker and settled in Dordrecht. He specializes in the restoration of early clocks and barometers, mostly from the period 1550-1850.

The objects offered must, in view of their cultural-historical value, be treated in a very responsible manner. In the first place, the aim is to maintain the original parts as long as possible. Restorations often consist of reconstructing missing parts so that the clock or barometer can function again with all the possibilities that the original maker has given to it. The exterior also deserves a lot of attention to restore it to old listening.

This is done in consultation with and consulted with the customer, the furniture maker and / or other specialists. Before and during the restoration, the customer will be extensively communicated about the work to be done in order to achieve a successful end result. Clear agreements are made about the timeframe, all work to be performed and the costs.
Contact
Peter Zwaanenburg
Groenmarkt 36
3311 BE Dordrecht
Phone 078-6141537
Email: This email address is being protected from spambots. You need JavaScript enabled to view it.
Website