BOSELIE van BOEKEL Lijstenmakers en Restaurateurs, 's Hertogenbosch
Creator and restorer of frames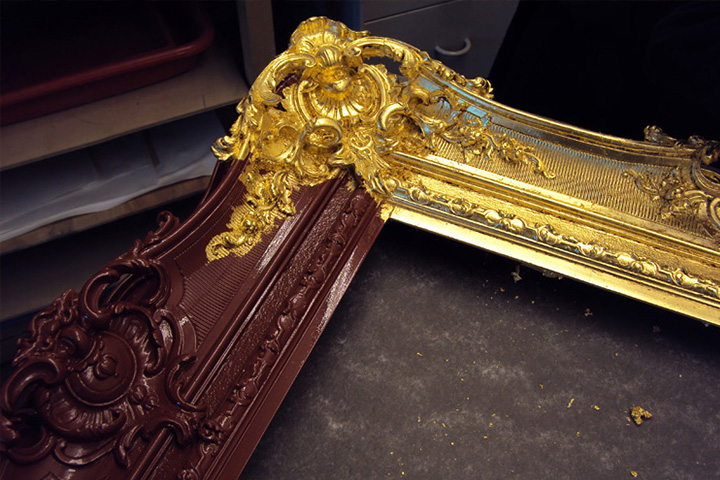 De traditionele en ambachtelijke restauratie van schilderij- en spiegellijsten is inmiddels een uitstervend ambacht. Bij BOSELIE van BOEKEL is het echter springlevend. Een lijst met missende ornamenten, losse delen, kaal gepoetste delen of door vocht aangetaste stukken is immers zonde van de lijst én van het werk.
Na een deskundige beoordeling van de conditie van de lijst, geeft BOSELIE van BOEKEL advies over het behoud en de uit te voeren restauraties. De reparaties worden uitgevoerd met de originele materialen. Zo wordt uw lijst in ere hersteld of in een goede oude staat teruggebracht. Een restauratieverslag is op aanvraag beschikbaar.
Uiteraard is het ook mogelijk om oude lijsten opnieuw te vergulden, verzilveren en/of te kleuren. Kom gerust eens langs in het atelier voor een vrijblijvende prijsopgave.
Contact
Sander van Boekel
Parklaan 22 F
5211 JJ 's-Hertogenbosch
Telefoon: 073-6139469
Email: This email address is being protected from spambots. You need JavaScript enabled to view it.
Website