Corinna de Regt Conservering en Restauratie, Roermond
Restoration of archaeological glass, modern glass, Egyptian faience, archaeological ceramics, modern ceramics, plaster, stone and related materials.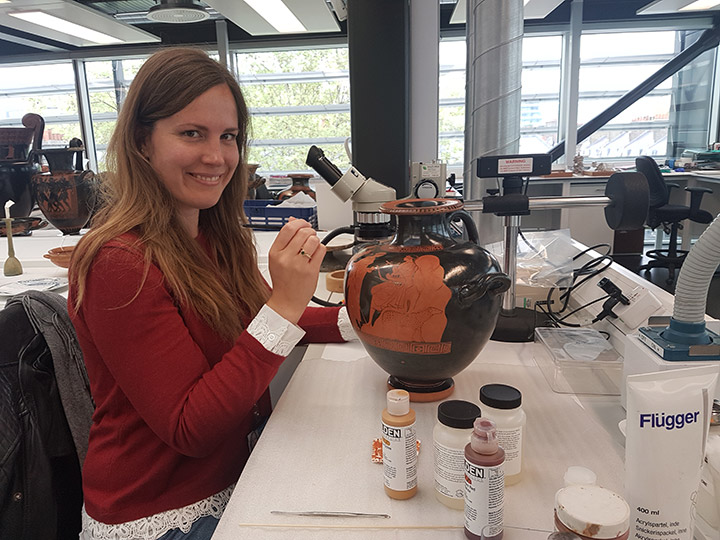 As an archaeologist, cultural heritage expert and restorer I have extensive knowledge and experience in the field of material heritage. I am specialized in ceramics and glass and have a special interest in vulnerable archaeological material and objects from ethnographic collections, but I also have experience in the restoration of modern objects.
Besides restoration, I like to share my knowledge by writing articles and giving tours, workshops and guest lectures.
I have many years of experience working in various museums and like to apply my knowledge about collection management, preventive conservation and museum management.
Contact
Corinna de Regt
Gershwinstraat 1
6044VC Roermond
Email: This email address is being protected from spambots. You need JavaScript enabled to view it.
Phone.: 0639596615
Website