Kemperman Restauratie, Bergen op Zoom
Natural stone, terazzo, housefronts, plaster, glass & ceramics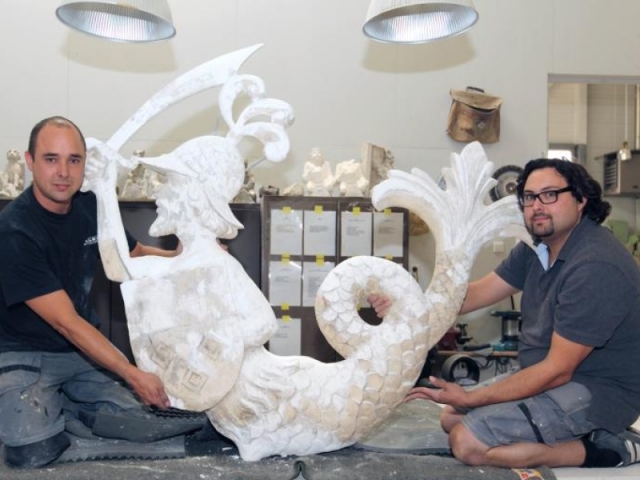 Kemperman Restauratie werd in 1947 opgericht door beeldhouwer Gerrit Kemperman. In 1967 kwam zoon Theo bij het bedrijf en sinds 1995 ook kleinzoons Marnix en Tim.
Al drie generaties restaureren, conserveren of reproduceren wij natuursteen, terrazzo, gevels, stucwerk plafonds, stijl zuiver lijstwerk, glas en keramiek aan monumenten. Ambachtelijkheid en vakmanschap staan hierbij voorop.
De restauraties worden uitgevoerd op locatie of in ons eigen atelier, waarbij wij de klant van a tot z kunnen voorzien van rapportage, behandelplan en de daadwerkelijke uitvoering van het werk.
Contact
Tim Kemperman
Kastanjelaan 155a
4621 HL Bergen op Zoom
Mobiel: 06.23048233
Email: This email address is being protected from spambots. You need JavaScript enabled to view it.
Website