Wetenschappelijk fotograaf (fotonicus), Amsterdam
Science Photography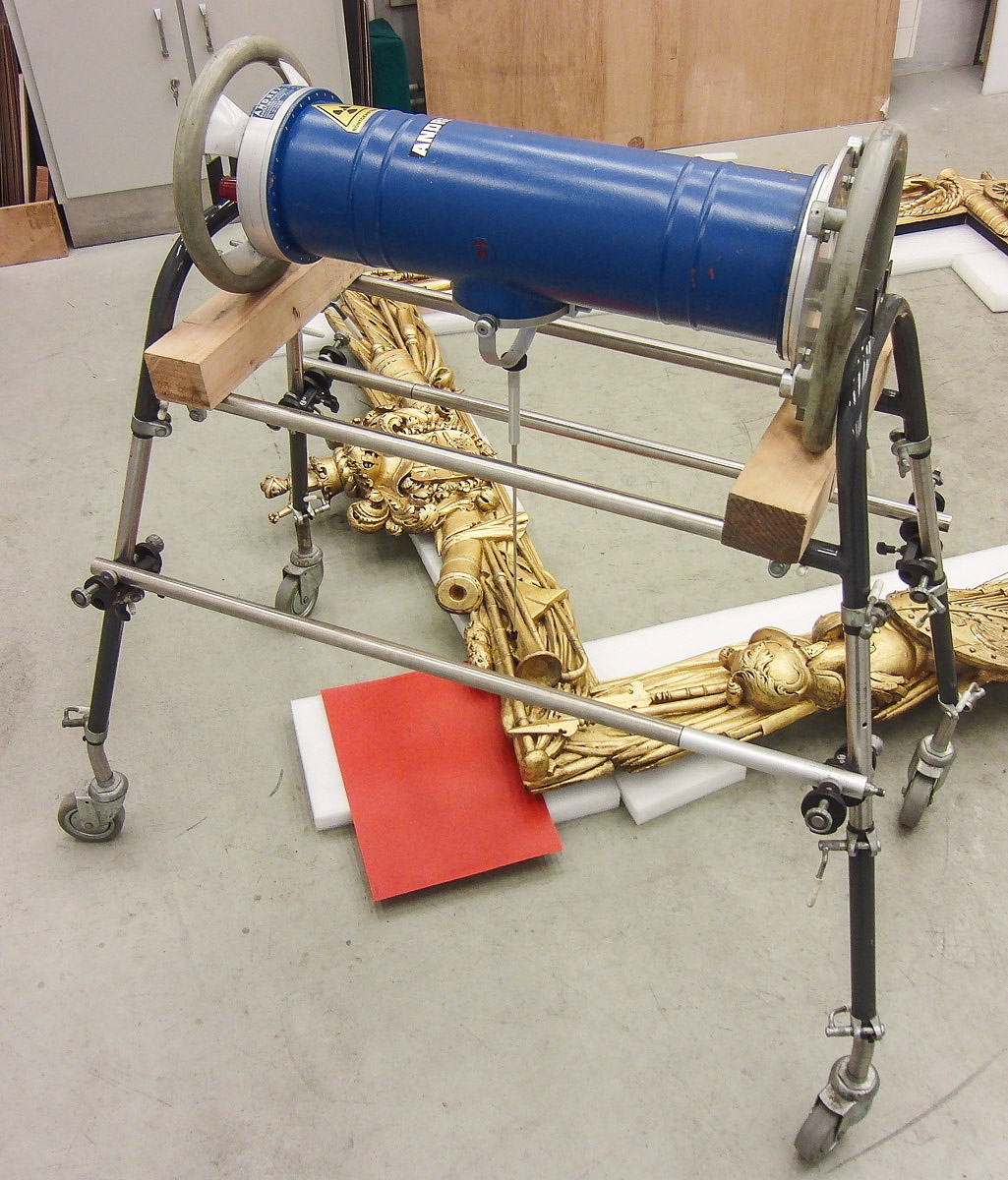 René Gerritsen is opgeleid als wetenschappelijk fotograaf (fotonicus) en heeft zich door zijn dienstverband bij het Centraal Laboratorium van O.V.K en W.(het latere ICN/RCE) gespecialiseerd in kunst- en kunstonderzoeksfotografie. Sinds 1987 is René zelfstandig en werkt hij vanuit zijn studio in Amsterdam. Door de verscheidenheid aan diensten zoals röntgen, infrarood-fotografie/reflectografie, UV-fluorescentie-fotografie en 'normaal' lichttechnieken is René Gerritsen veel gevraagd door nationale en internationale kunstinstellingen, restauratoren, kunsthistorici en collectioneurs om hen te helpen bij onderzoek naar conditie, herkomst, authenticiteit en restauratie mogelijkheden van kunstvoorwerpen. Meedenken om met de juiste techniek tot het gewenste resultaat te komen is voor René vanzelfsprekend, of dat nu stereo-röntgen is, gepolariseerd licht of false-color infrarood fotografie is.
Uiteraard kan René ook hoge resolutie digitale opnames maken voor catalogi en reproductie doeleinden. Alle technieken die René tot zijn beschikking heeft zijn zowel op locatie als in zijn eigen studio toe te passen.
Bij foto: stereo-röntgen opnames van vergulde 17e eeuwse lijsten om constructie en opbouw vast te stellen.
Contact
René gerritsen
Van Diemenstraat 410-412
1013 CR Amsterdam
Phone: 020-6203410
Mobile: 06-20524578
E-mail: This email address is being protected from spambots. You need JavaScript enabled to view it.
Website