De Vink Restauratiewerken
Conservative laser cleaning, restoration of museum images, ornaments, historical lime techniques and finishes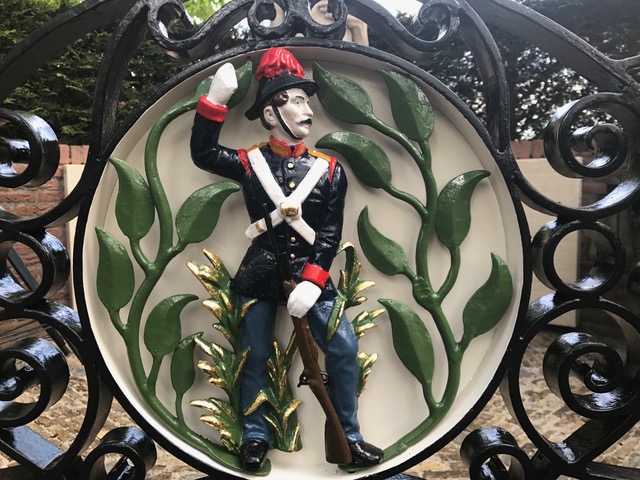 From childhood I, Eros de Vink jr, grew up with all traditional traditional lime finishes and lime mortars in a 4th generation family business that since 1902 gives the past a new future. This knowledge has unfortunately become exceptional despite the interest in these old techniques at home and abroad.

For color historians, restoration architects and building historians, I gladly provide our knowledge of materials and craftsmanship with reconstructions of authentic finishes or samples in response to old specification texts. An example of this is a test surface of an Oberkirchner fringe imitation in lime mortar for the City Hall in Utrecht. In front of the "Huize de Paauw" town hall in Wassenaar, we have made a test surface in fresco lime paint on the basis of research into historic building traces.

Through training and collaboration in the United Kingdom, Belgium and Italy, Vink Restauratiewerken distinguishes itself in conservative laser surface cleaning of museum, historical or economically important objects. This technique has been refined and improved over the past 40 years and successfully used by us at:
-Archaeological finds
-religious performances and paintings
-museum images in zinc, bronze, marble and wood
-ornaments and façades of natural stone such as sandstone, marble, limestone and granite
-ceramics and terracotta objects

Most of our laser commands require in-situ treatment of objects. We are equipped with a mobile yard separation for a safe workplace and environment. If objects can be transported, you can go to our workshop where custom laser space is set up.

As additional services we support and work together with our clients on object-survey, restoration on mineral surfaces, immovable heritage and maintenance and restoration of war monuments and memorial stones.

Our customers are as diverse as our specializations. We are happy to be ready for municipal authorities, government real estate, fellow restorers, restoration architects, museums and private individuals.

For introduction, advice or a cup of coffee we welcome you in our workshop.
Contact
Eros de Vink jr
van Diepeningenlaan 30
2352 KA Leiderdorp
Phone 0654203929
Email:This email address is being protected from spambots. You need JavaScript enabled to view it.
Website