Patine, Diemen
Furniture restoration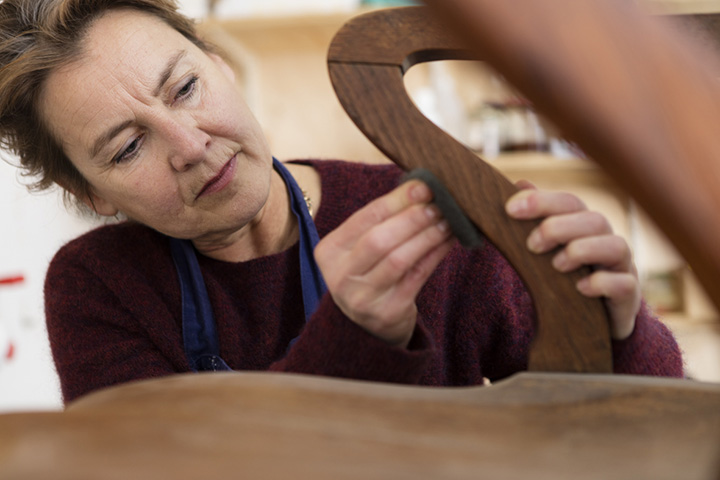 Patine is my workshop for furniture restoration. Because history shines through in the patina of a piece of furniture and I restore as much as possible in a conservative way, I called my studio Patine. With respect for the craftsmanship of the makers and with respect for the story of the customer, I lovingly restore antique and vintage furniture.

I learned the trade in practice at several furniture restoration studios. I got my basis at the Wood and Furniture College in Amsterdam during various courses and the furniture making course. During an internship at an auction house I expanded my knowledge about furniture styles and wood knowledge.

With Patine my dream came true. Giving beautifully made furniture a second life, so that history and precious memories are passed on to future generations. My past as a communication consultant has taught me to listen carefully to the customer and give clear information about what I can do about the furniture. Because I think clear communication is important, with me you always know what to expect.
Contact
Cilia Knols
Patine meubelrestauratie
Verrijn stuartweg 52, Hal J
1112 AX Diemen
Phone.: 0628322111
Email: This email address is being protected from spambots. You need JavaScript enabled to view it.
Website